Let's learn about a successful website that drives your expected results, the process involves appearance, functionality navigation and coding integrity and so on. Read the article completely to have a clear structure of your dream website. Let's design the most impressive website with the below aspects.
1. Functionality
Functionality tests for your website are much more important for a better user experience. Below are the important areas to do functionality tests for your website.
Menus and navigational elements
Styling and positioning elements
page layout and content layout
The functionality of forms, field responsiveness, form validation
Search results and results close to the search results
Shopping cart and checkout process
Payment processing of each card type
Login and signup systems (forgotten password)
Social account integration
Content management systems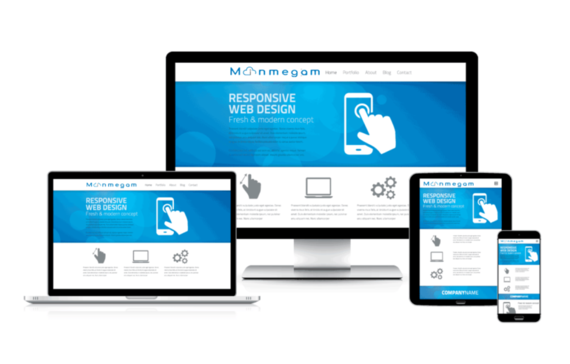 2. Navigation
Navigation is one of the essential features that helps your readers to convert into subscribers. Imagine a reader is interested in your content and wants to get regular updates, but your site confuses him, the worst moment right? People can find mistakes easily to reject anything, so don't give a chance for that. Design navigation options that are easy to find and understand. Do not try to play hide and seek.
3. Usability
Usability testing can increase reading time, display the product's services in a concise manner. Make sure that your site meets all the requirements that your readers need for easy access. Follow the trick to easily attract subscribers for email marketing, pop up the subscription message whenever the user visits your site and do not make it non-skippable, it may annoy users. Watch out that you have clearly defined your contact information for further communication.
4. Engaging And Fresh Blog
An active blog and regular updates like the latest products, company events, and industry-related information from your site shows that you are alive on the internet. Producing the latest and demanded content encourages users to interact with a business, the fact is always true "Content is King" be the master of crafting your content that rules your reader's heart. When you provide fresh, updated, and engaging content regularly, it can increase your credibility and industry authority effectively.
5. Browsers Compatibility
The number of browsers is still increasing with time, which frustrates a designer to make a compatible website that goes smoothly with all browsers. Design your site that never struggles to load on all major browsers including older versions.
6. Responsive Sites
Smartphones are ruling us right? As per studies 95% searches appear on the mobile devices of mobile device users count on their devices to search for local products and services. For constant growth design your website that responds to any type of device. A mobile-friendly website is a must owned asset of all online businesses.
7. Social Media Integration
For social media integrity, your content is worth sharable and convenient which can boost word of mouth marketing. Social media is a powerful tool that changed the history of marketing and holds the mass audience within the application. Social media like Facebook, Instagram, Twitter and so on. These social media allow digital content sharing which is the most convenient way to share any type of content.
8. Comprehensive Sitemap
sitemap explains viewers and search engines to easily navigate into your website and helps to discover its contents. Keep the sitemap up to date and revise the site map when new pages are added. Use Google Webmaster Tools to simplify this process.
Conclusion
The give aspects, not just techniques for website development this also need to be treated as an asset of a reputed website. The goal is simple, we need to increase the traffic day by day, the objectives are different which leads to the goal. This is one of the initial stages of the objective. Making a user-friendly website is all you need to do for a better fan base.